Field tested GPS for a wide variety of species
This page will give you an idea of field tested GPS on various species all over the world. These are just examples of some of the species for which we have made GPS. The GPS devices were delivered to our customers and used in the field. This is why we call them field tested GPS. If your study animal is not listed here, we encourage you to send us a message so we can tell you whether we can help you.
Try our fun feature: Search previously built and shipped products by Telemetry Solutions to see the species type, product weight, and country each product was shipped to. Also, check out our customer photos here. Mammals, Herps, Birds.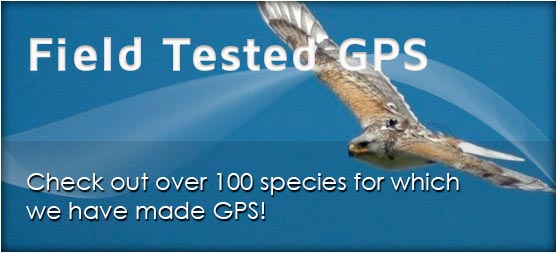 Follow Telemetry Solutions!